Duhok is a destination that is between

magnificent Valleys , it has a fresh air and high mountains

, it also has fertile plains, trees, forests and meadows, while springs flow with fresh and clear water in foothills and Valleys 

,  and duhok district consist of two sub district which is (Zawita and Mangish) .

.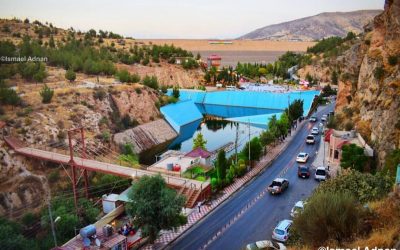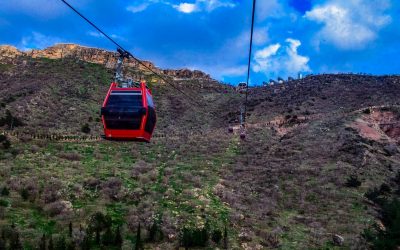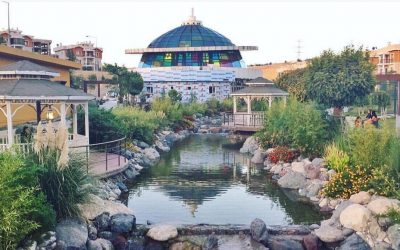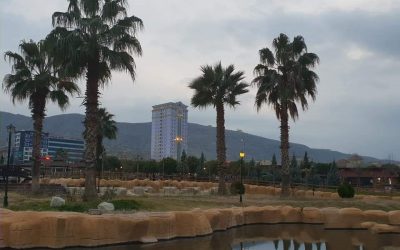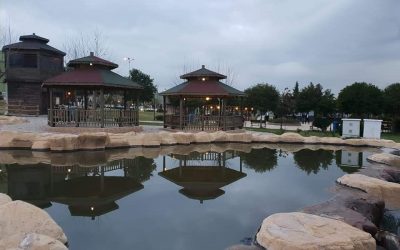 Zawita Valley lies on the road towards Swaratuka, Sarsang and Solav, 16 kilometers northeast of Duhok. The valley is filled with trees, which give it a special natural beauty. Recreational facilities such as restaurants, it makes the area an ideal place for visitors, and with a population of approximately 22606.
Located in the north of Dohuk governorate in northern Iraq at longitude 43.2 east and 36.5 north latitude, Mangesh district is the center of Mangesh district (formerly Duski) and 30 km from the center of Dohuk governorate. Founded in 1927, it is followed by (54) villages and their villages (Bruschki, Kovli, Kurimi, Banda, Majlmakht, Biskevki, Derevnik, Karbel, Banh Sora, and Shawariki) and other dozens of villages, and is bordered by the river (Khabur) from the north-west from which the area is used for agriculture It is also bordered by the Sphinj River from the north. There are 36 archaeological sites registered with the Directorate of Antiquities of Dohuk province in addition to dozens of tourist sites,  with a population of approximately 15933 .
The Duhok Dam is an earth-fill embankment dam on the Duhok River just north of Duhok in Duhok Governorate, Iraq. The dam was completed in 1988 with the primary purpose of providing water for irrigation. It is 60 m (197 ft) tall and can withhold 52,000,000 m3 (42,157 acre⋅ft) of water. The dam has a bell-mouth spillway with a maximum discharge of 81 m3/s (2,860 cu ft/s).
Duhok Valley and Dam in North of Duhok can be  your highlight from Duhok.
Bablo Teleferik in Zawita road nearby Duhok city, this advanced Teleferik is a quick, unique and comfortable ride to the top of Bablo mountains where you'll soon find Cafés and Restaurants open up there, along with waterfalls, not to mention the view that you'll be amazed at and the cool weather of this area is highly recommended to visit.
Zawa mountain lie in the South of Duhok City, people go there to have a fresh air while observing a beautiful view. On top of the mountain you can see the whole Duhok City including Duhok Dam, not to forgetting the astonishing Sunshine and Sunrise as you will be able to see how the lighting reflects on the city. Beside Duhok view you can also see plains around Duhok where farmer used it and it gives beautiful colorful views also from top of the mountain you can see Mosul Dam.
The destination of the Mountain: it takes 10 minutes to get on top of the mountain by a car or you can hike it which takes 45 minutes to climb the mountain. 
On top of the mountain there are multiple Cafes where you can have a hot or cold drink with a reasonable price.
Gara Mountain in the Northeast of Duhok city, the peak of Gara Mountain reaches 2,150 meters above sea level and overlooks the towns of Solav, Ashawa, Aneshki, and Bamerni. Saddam Hussein was Known to enjoy this area and built a pleasure palace on this mountain. Also is a popular tourist spot for families seeking to play in the dense snow or those interested in recent history,
Tourists and local people keep visiting Gara Mountain as they want to be able to enjoy the view where you get to see the natural beauty of other mountains . 
Azadi park is one of the famous park in Duhok City, where you can go chill and have a fresh air. Also, there are A cafeteria inside of the park where people usually go have a drink or eat something while enjoying the small waterfalls and the green area of the park. Furthermore, there are some small arcade games where people try their luck and skills to obtain gifts. 
Barzani Park locates on the main road in Duhok, Barzani Park is biggest Park in the city where there are a lot of small waterfalls and a lot of green areas and spaces as some individuals use it for their jogging place, families usually visit there, walking and enjoy their times.
there are couple small cafes in the park where they provide cold and hot drinks with a reasonable price. 
Duhok Mall is a medium range Mall, Duhok mall consists of many fast food and cloth shopping centers. also it has a place for having activities such as bowling, pool and many other activities for kids and adults. Duhok Mall is the only place in Duhok where it has a Cinema that shows brand new Movies (Mostly hollywood).  
Family Mall in Duhok is the biggest Mall in Kurdistan. people mostly go there for shopping and eating food, usually people visit there to provide their daily needs such as greens, meat and rice. the mall has variety of cafes and fast food also it provides most of the popular brands for clothing as well.