Duhok  the capital of Duhok Governorate in Iraqi Kurdistan. The city is encircled by mountains along the Tigris river. Duhok has a growing tourist industry.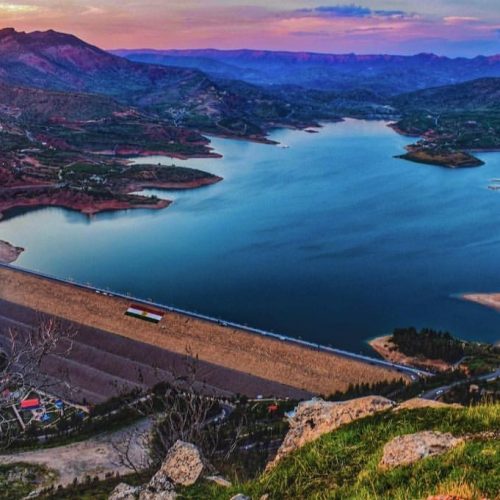 In 1820, Rich described it as a small town of 300 houses, which was the principal site of the Doski tribe, together with eighty other villages. The missionary Henry Aaron Stern (1851) commented on Duhok's mixed population and noted that it included Jewish residents, adding that the kiahya, or mayor of the village, was a Chaldean Catholic. In 1859, Rabbi Yehiel found there two minyans of Jews. The Muslims and Christians formed about a hundred households. In 1929, its settled population was about 3,500 inhabitants, with Kurds forming the majority. Out of the 550 households, 65 were Christian and 30 were Jewish. A sizeable number of Nestorian refugees previously from Tiyari and a lesser number of Chaldeans from the Turkish districts of Merga and Bothan migrated into Duhok in the aftermath of World War I. In 1929, the qada of Duhok had a mixed population of 29,858, composed mostly of Muslim Kurds (18,307), Christians 5,784 (19.3%), Muslim Arabs 2,068, Yezidis 2,870, and Jews 829 (2.7%).
The city's population is made up of around 340,000 inhabitants, and consists mostly of Kurds, with a significant Assyrian community as well. The Assyrians of Duhok boast one of the largest churches in the region named the Mar Marsi Cathedral, and is the center of an Eparchy.Tens of thousands of Yazidi and Assyrian Christian refugees live in the city as well due to the ISIS invasion of Iraq in 2014 and the subsequent Fall of Mosul and the Nineveh Plains region after 2 more months of fighting, in addition to the Siege of Sinjar in which 5,000 Yezidis were massacred in what has been referred to as a Genocide against them.