The Directorate of Tourism in Duhok in general is responsible for all that matters in the province and takes into account everything that's related to it in order to raise its level and grows its resources.
The Functions of the Directorate of Tourism in the province of Duhok:
 1 – Licensing all tourism establishments from every classes
 2 – Promotion and marketing of tourist sites within the central business plan and all the possibilities and technical and material means available.
 3 – Provide the necessary administrative facilities for those willing to invest in tourism in the province of Duhok
 4 – coordination with the concerned authorities in the province to support the tourism sector.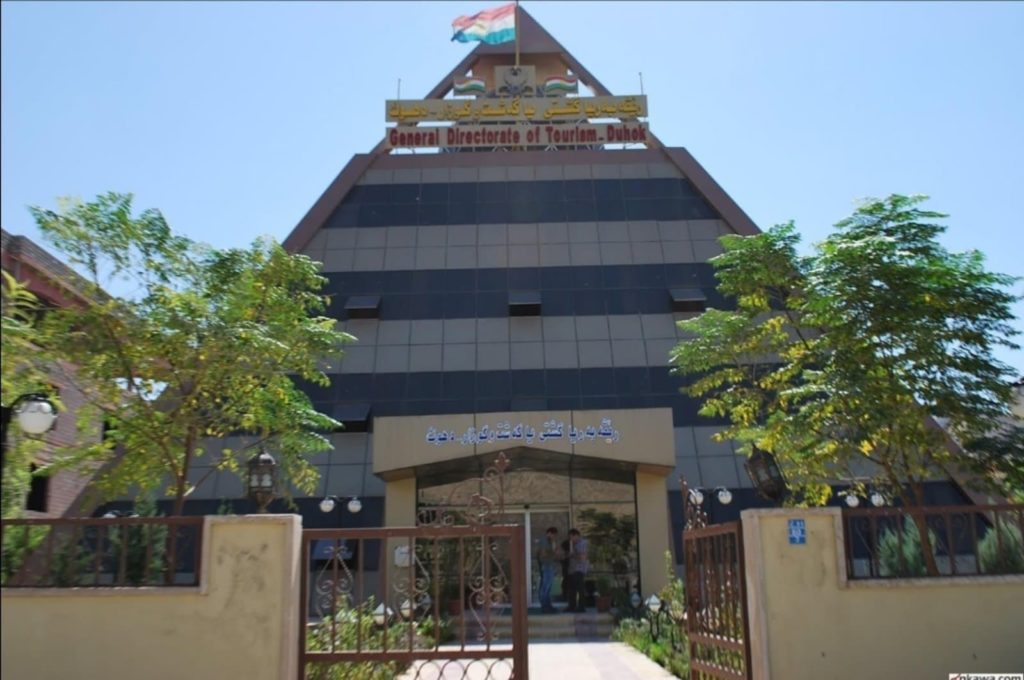 • Supervise the work of mentors and guides according to the existing laws.
• Promoting tourism investment projects.
• Application of laws and rules related to tourism and tourism projects.
• Provide tourism information for both tourists and citizens in the province.
My brother tourist
1.    Interest in cleaning tourist areas. Collect dirt and put it in places allocated to them.
2.    Not damage natural areas as hiking.
3.    Parking in places allocated to it well and abide by the instructions of coming and going.
4.    Not ignite a fire in these areas as hiking.
5.    Not to raise the voices of audio appliances such as radio and recorder car so as not to inconvenience citizens  while tourism.  
6.    Inform the security authorities in the event of any case of theft in that place.
7.    Not to break the glass in these places.
8.    Keep cars away from each other.
9.    Lack of tourism in places like rivers and deep to preserve the lives of citizens from drowning.
10.   Not to sit in the sides of the main roads.